Bun-Bun's Brown Sugar Boba Slime
Regular price

Sale price

$15.00
Hurry, only 1 item left in stock!
Experience the delightful combination of two enticing slimes in one jar with our unique Brown Sugar Boba Milk Tea Slime. Inspired by the popular Taiwanese 🇹🇼 drink that originated in the 1980s, this two-part slime creation pays homage to the sweet and refreshing boba milk tea phenomenon.
Texture  At the bottom, you'll find the luscious brown sugar jelly slime, offering a jelly-like texture that's both satisfying to touch and play with. On top, the milky butter slime awaits, providing a creamy and smooth consistency that adds an extra layer of indulgence to your slime adventures.
Scent Brown Sugar Milk Tea
Play Level Advanced 
🎁  With each slime order, we offer a complimentary care package that includes:
Slime Care Card
Goodie/Candy
Activator Pen (10ml)
Materials

This item may contains borax, glue, baby oil, glycerin, lotion, instant snow, cosmetic pigments, fragrances, air dry clay, fimo slices.

*Some charms added to the slime may bleed and alter the color of the slime slightly but it won't effect the texture.

**Color of slimes may differ slightly from the picture due to different lighting or different monitor setting.
Shipping & Returns

Please allow 2-3 business days (Mon-Fri) for your order to be processed and shipped.

(Free Shipping promo only shipped with Economy 5-8 days.)

Economy: $8.75 (5-8 days)

Standard: $10.99 (3-4 days)

Express: $16.99 (1-2 days)

*Please check our Shipping Policy & Refund Policy for detail information.
Care Instructions

Wash hands before and after each use.

Slime may arrive sticky due to different climates, which can be easily fixed with the activator pen included.

Please check out the Slime Care section for more info.
Warning

Do not purchase if you think you are at risk of having an allergic reaction to borax, glue, cornstarch, baby oil, lotion, soap, food coloring, instant snow, cosmetic grade pigments, and/or fragrances/essential oils. Slime is recommended for ages 6 and up. Always keep away from small children! DO NOT EAT SLIME.
Share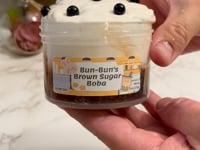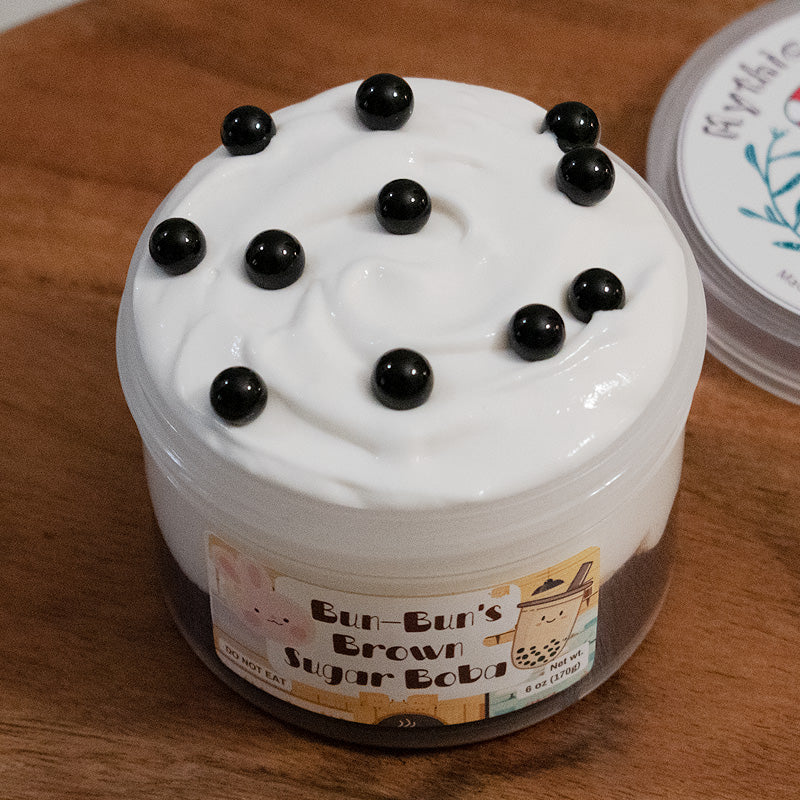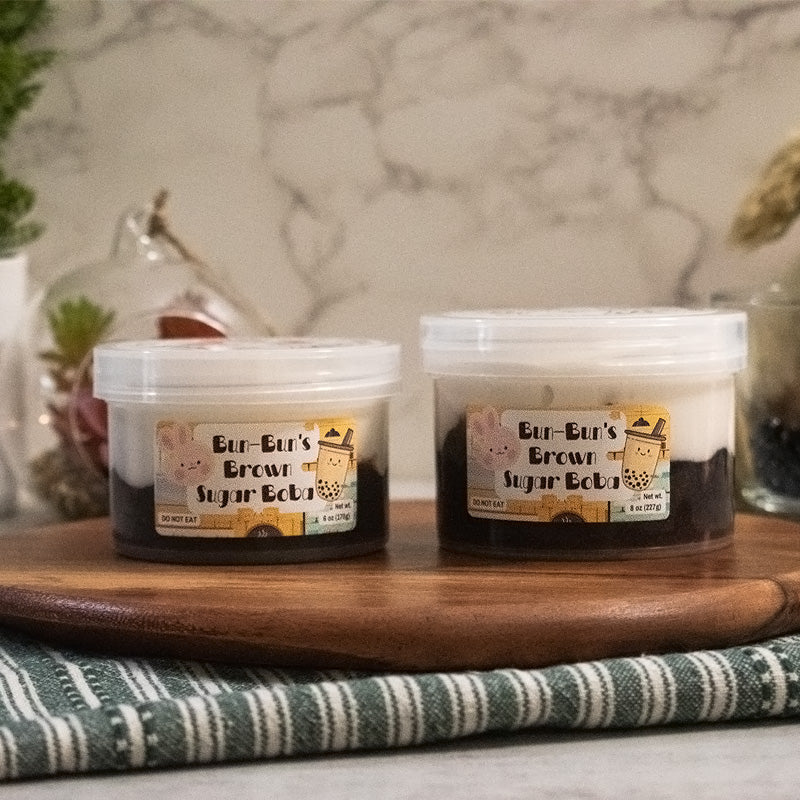 Play Level
🐣 Beginner

Beginner level slimes are perfect for people who are just starting to learn how to handle slime. They're less sticky, denser and great for warmer hands.

Read More

🐥 Intermediate

The intermediate level is for people who have a basic understanding of how to make and play with slime, but want to learn more advanced techniques.

Read More

🐤 Advanced

Advanced slime players are experts in all things slime-related. They know how to play with any type of slimes. They also know how to use activator solution to fix a sticky slime.

Read More
The scent on this is AMAZING, I couldn't believe how similar it smells to actual boba. It's a slower stretch (could be because it got super cold in shipment) but inflates super nice, it's a bit sticky but is easily fixed with some activator on the hands.
his was my first time trying this company so I was a teeny skeptical but the slimes were too cute not to buy. AndI oh my gosh, they did not disappoint! Everything is absolutely amazing, exactly as described and perfect. You a can really tell how much quality they put into their products and how much they care for their customers. They even included a mystery slime! I'll definitely be coming back for more :)
The scent on this one is everything! Absolutely amazing and one of my go to slimes during study time!
Soooooooo good
The smell of this is just fantastic, the base is incredible, I debated on whether or not to mix it with the side chick but I am so glad I did. Effortlessly fun to play with! I did remove the boba beads, but that's just personal preference!
The scent is pretty accurate and not TOO overwhelmingly strong, and the texture is great for stretching and poking. I wish the beads were bigger like actual boba but overall a really great solid slime!