Lies of P Slime
Regular price

Sale price

$16.00
Hurry, only 3 items left in stock!
[Limited Edition] 
Texture

 

This coated clear slime comes with a plastic butterfly, a bag of blue silica crystal and a fake metal gear. This slime is great for bubble pops, poke or slow play. 

Scent

 Citrus & Palo Santo 

Play Level Intermediate
Inspired by one of Mushbunny's favorite new video games "Lies of P". It is a thrilling souls like game that takes the story of Pinocchio with a cosmic horror twist.
Materials

This item may contains borax, glue, baby oil, glycerin, lotion, instant snow, cosmetic pigments, fragrances, air dry clay, fimo slices.

*Some charms added to the slime may bleed and alter the color of the slime slightly but it won't effect the texture.

**Color of slimes may differ slightly from the picture due to different lighting or different monitor setting.
Shipping & Returns

Please allow 2-3 business days (Mon-Fri) for your order to be processed and shipped.

(Free Shipping promo only shipped with Economy 5-8 days.)

Economy: $8.75 (5-8 days)

Standard: $10.99 (3-4 days)

Express: $16.99 (1-2 days)

*Please check our Shipping Policy & Refund Policy for detail information.
Care Instructions

Wash hands before and after each use.

Slime may arrive sticky due to different climates, which can be easily fixed with the activator pen included.

Please check out the Slime Care section for more info.
Warning

Do not purchase if you think you are at risk of having an allergic reaction to borax, glue, cornstarch, baby oil, lotion, soap, food coloring, instant snow, cosmetic grade pigments, and/or fragrances/essential oils. Slime is recommended for ages 6 and up. Always keep away from small children! DO NOT EAT SLIME.
Share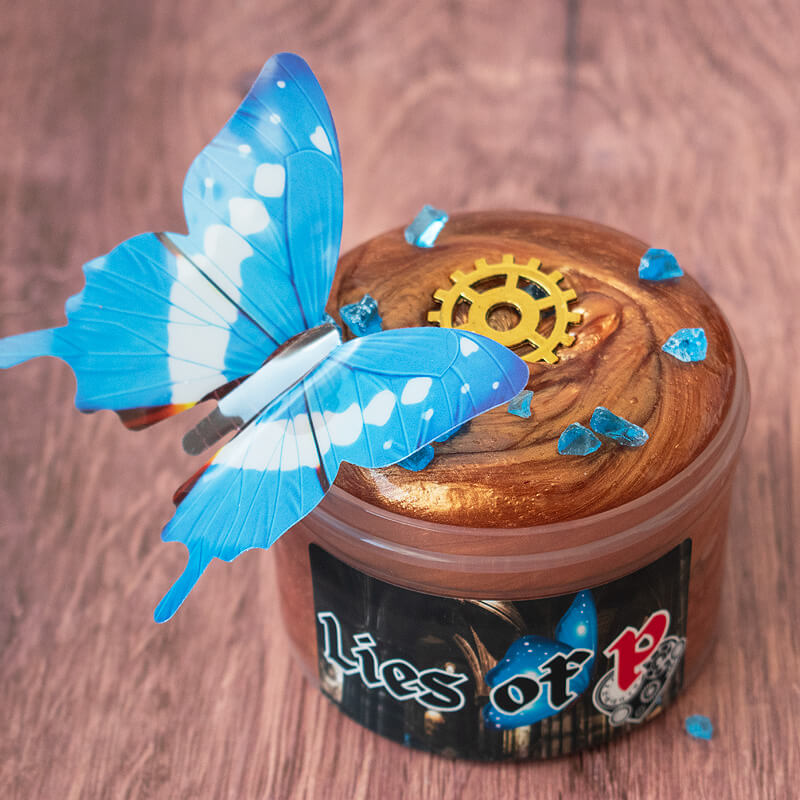 Play Level
🐣 Beginner

Beginner level slimes are perfect for people who are just starting to learn how to handle slime. They're less sticky, denser and great for warmer hands.

Read More

🐥 Intermediate

The intermediate level is for people who have a basic understanding of how to make and play with slime, but want to learn more advanced techniques.

Read More

🐤 Advanced

Advanced slime players are experts in all things slime-related. They know how to play with any type of slimes. They also know how to use activator solution to fix a sticky slime.

Read More
Lies of P
This slime is absolutely incredible. The pigment is some of the best I've ever seen. The scent is a bit strong, but doesn't take away from the overall incredibleness that is this slime.